Fungus Dilema, too Rock for Jazz and vice versa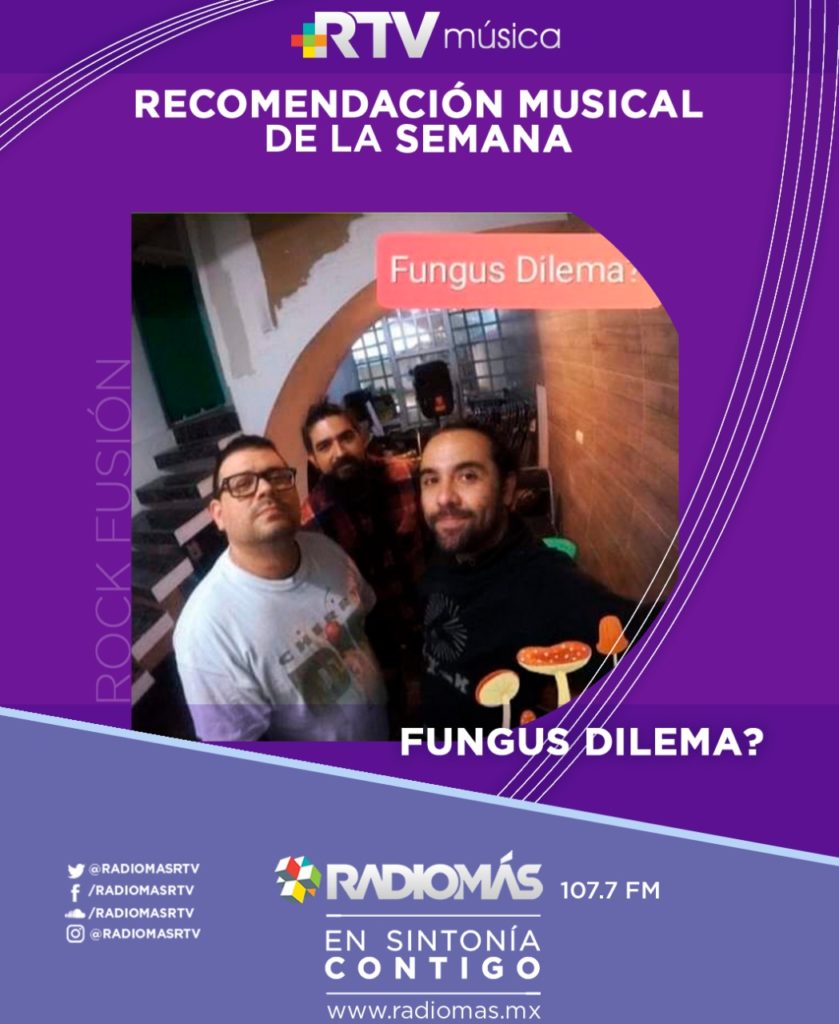 Cataloged as a fusion Rock band that goes between progressive, Jazz and World music sounds, Fungus Dilema is an alternative proposal that feeds on the instrumental talent and great experience of its members.
The project arose in 2007 from the local Xalapa music scene, which was based on their tastes but always preserving the spirit of innovation. It is made up of Miguel Alarcón (drums, percussion, guitar and programming), Tomás Viveros (bass), and Ramiro González (saxophone, transverse flute and programming).
In the beginning, the instrumental concept was lead by Miguel and Tomás, natives of Agua Dulce, Veracruz, along with two other musicians under the name of Color de Cuadritos and later would become the Fungus Dilema trio, with the inclusion of Ramiro González from Tamaulipas.
Regarding the band´s sound, they comment that ´it´s very Jazzy music for Rock and too Rock for Jazz, but we believe that it is fusion Rock where Reggae, Jazz, Afro, and Funk fit´. For this reason, his style would cover the spectrum of World music.
Fungus Dilema has an independant production entitled ´Reino Gungi´, from which memorable tracks such as 'Nabuconodosor´and ´Basquiat´ emerge. They have a second production that could not be distributed, but it is available on their YouTube channel.
While they prepare their new production with unreleased songs, they will be making a series of performances at the regional level in the remainder of this 2022 and the beginning of next year. Also, very son all their music will be available on digital platforms.
The band has performed in several festivals such as Cumbre Tajín and has shared the stage with great groups such as Zoé, Los Pericos, Lila Downs and Los Aguas Aguas.
Fungus Dilema is one of those exquisite instrumental proposals with multi-genres overtones, for those who like fusion and daring sounds, a music that the ears will appreciate in the face of the whirlwind of meaningless commercial pieces.
Fungus Dilema is our musical recommendation of the week. Listen to their music through the frequencies of Radio Más.
---