Rodrigo Gallardo, a view to the Folktrónica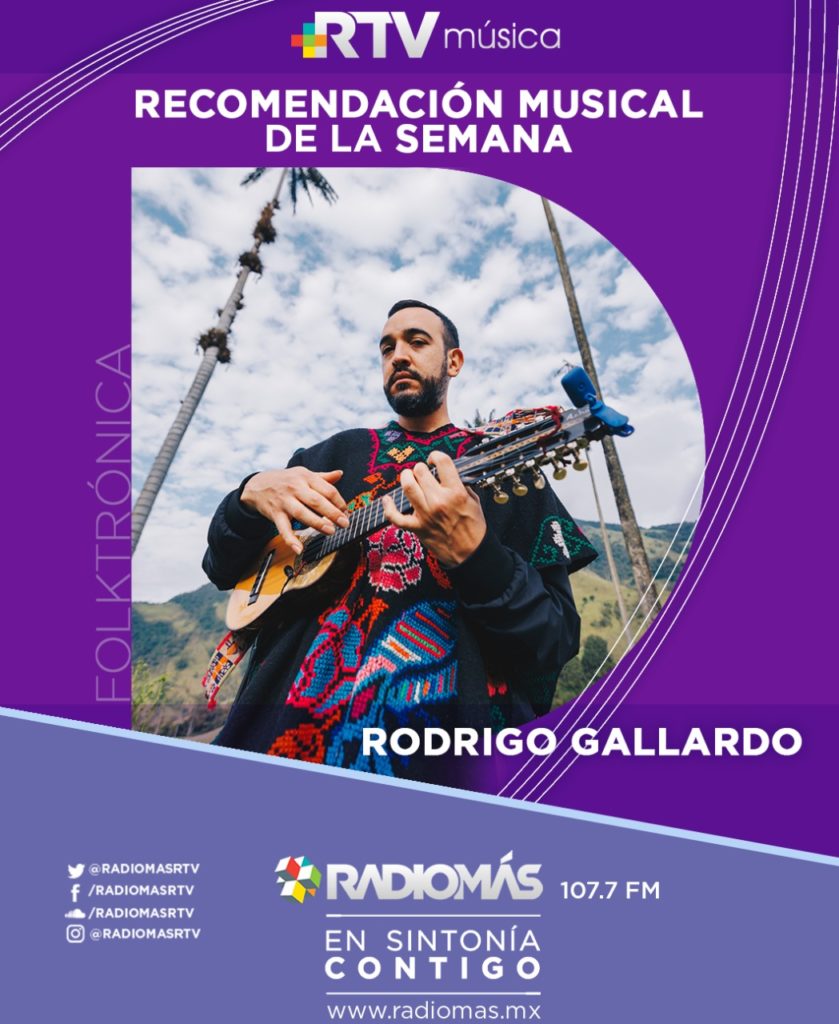 Since he was a kid, along with the Charango and the Zampoña, Rodrigo Gallardo started his journey in music, with a great background in Latin American folklore and the electronic trends of house and techno.
The Chilean composer, multi-instrumentalist and producer is one of the representatives of the musical fusion movement called Folktrónica, along with artists such as the Argentinean Chancha Vio Circuito and Nación Ekeko, Lido Pimienta from colombia and Novalimba from Perú, as well as Nicola Cruz from Ecuador or Sotomayor and Marrasa from Mexico, among others.
Rodrigo Gallardo's career began with the formation of the Matanza group, with whom he developed for almost ten years compositions full of electronic and folkloric influences.
With this ensemble, he published five record productions that immediately became part of his global organic movement. Already with his solo project which was released in 2018 and with two albums released, he has collaborated with various 'brothers and colleagues on the road'.
It is important to note that Rodrigo grew up with the traditional music of his country with iconic artists such as Victor Jara, Violeta Parra and Inti Illimani, but also with the sounds trends of Hip Hop and German music. Thanks to his music, he has had the opportunity to perform on different stages in South America, Mexico and Europe. He has also performed in Veracruz lands twice.
The origin of his sonority is, overall, in Andean music and Latin American roots, impregnated of the modernity of samples, electronic beats and deep basses capable of commanding this journey through singing, reeds, charangos and guitar, along with the lyrics that seek collective consciousness and ancestral connection.
'It is a necessity of the human being to go to the roots and seek the wisdom that our ancestors had; the same thing happens in music, especially in those of us who do not like reggaeton or urban sounds so much'. The Chilean artist stands out in an exclusive interview after its presentation in the city of Xalapa.
Regarding his lyrics and his creative process, Rodrigo Gallardo comments that they depend on the time or on a particular moment. 'This influences the fact that I already went through a revolutionary and protest stage, and now my lyrics focus on a more introspective aspect, especially after the pandemic'.
For this 2023, Rodrigo has contemplated several presentations in Latin America and Europe, as well as the recording of new music; he does not even rule out carrying out some traditional music fusion projects from Veracruz together with groups like Sonex, with whom he has already carried out some experiments.
Rodrigo Gallardo is part, in some way, of that elite of artists who find in folklore and electronic music not only a musical fusion, but also a connection between modernity and the ancestral spirit.
Rodrigo Gallardo is our musical recommendation of the week. Listen to his proposal through the frequencies and digital platforms of Radio Más.
---