Stephanie Delgado presents ´Migrar´, her first album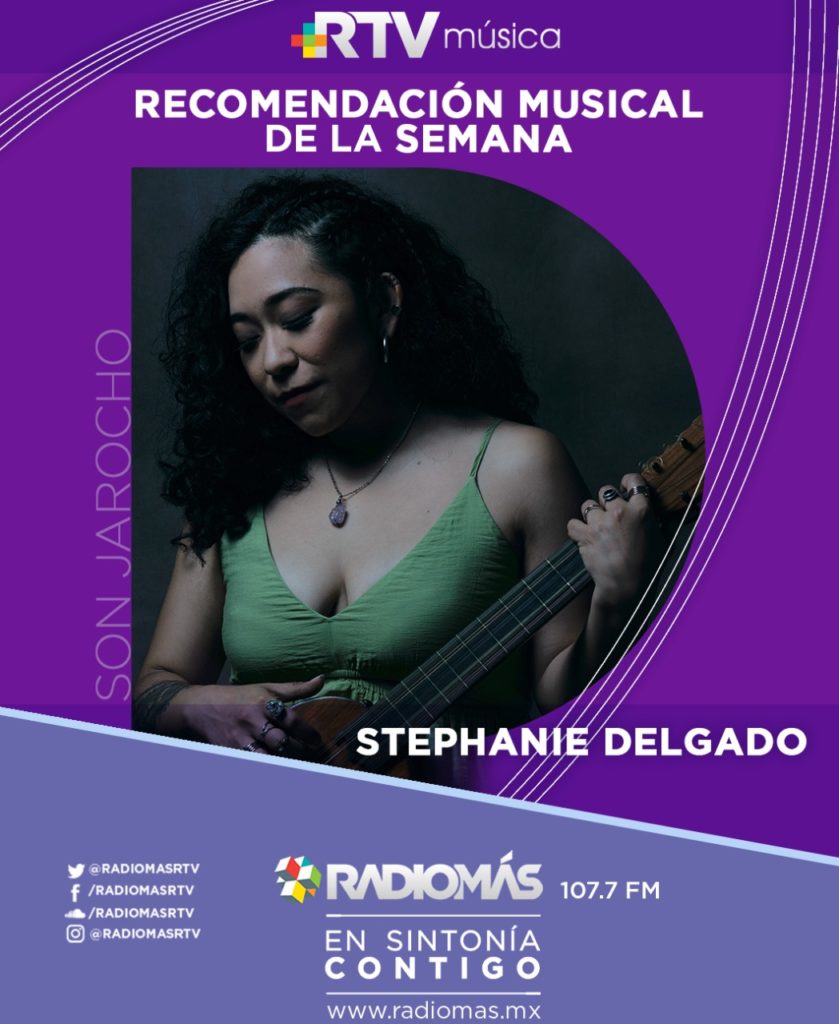 Heiress to a tradition and culture rooted in the south of Veracruz and it is part of new generations that take traditional music with them, with other sounds, to the fields of fusion.
Stephanie Delgado is a singer originally from Hueyapan de Ocampo who was formed within the ´son jarocho´ community in Los Tuxtlas area, whose career has allowed her give workshops and concerts in several European countries such as Italy, Switzerland and Spain.
After several years of interpretating traditional music with other groups, Stephanie decides to enter the fields of composition with her independant musical project, which over the course of five years has materialized in her first musical production.
The Veracruz singer-songwriter recently presented her debut album ´Migrar´ in a concert that she offered in the city of Xalapa. There are nine compositions that house stories collected while walking and embodied in her music that is born from various sound and lyrical traditions.
Her proposal contains a fusion of genres such as Jazz and Soul, but that exquisitely transit through the textures of Folk from Veracruz, seasoned with an exceptional voice.
´Migrar´ is an album full of nuances and different sounds, the songs show traits of genres such as Conga, Huayano and ´Son jarocho´ but with its own identity. This is how she describes the material after commenting that, along with her personal project, she continues to produce and collaborate with groups such as Ramón Gutiérrez Septo, Macuiles and Vibra Muchá.
Regarding her creative process on composing, arranging and producing her record material, Stephanie Delgado reflects: ´the creative process has been a search for freedom beyond the face of a musical genre´.
In the album participate musicians such as: Ulises Martínez (violin), Aarón Cruz (double bass), Samuel Aguilera (décima), Francisco Cruz (piano), Miguel Arizmendi ( bass quinto), Juan Cubas Fridman (electric guitar) and Osvaldo Peñaloza (percussions), each one is recognized in the circuits of Jazz, Purépecha music, Chilean music from the Guerrero Coast and ´son´from Veracruz.
In the same way, the Veracruz woman will present ´Migrar´ at the Centro Nacional de las Artes (Cenart) of Mexico City, on December 4th. In this, as in the first concert, she will be accompanied by Juanpi Martínez on keyboards, Anibal García Saint-Chares on multi-perscussion, Luis Velasco on bass, Xihunel Valvidia on cello and other guest musicians.
The album ´Migrar´ was chosen by the Programa de Fomento a Proyectos y Coinversiones Culturales del Sistema de Apoyos a la Creación Proyectos Culturales edición 2021.
Stephanie Delgado is our musical recommendation of the week, listen to her through the frequencies and digital platforms of Radio Más.
---