The Electrical Experiment of Lucid Lou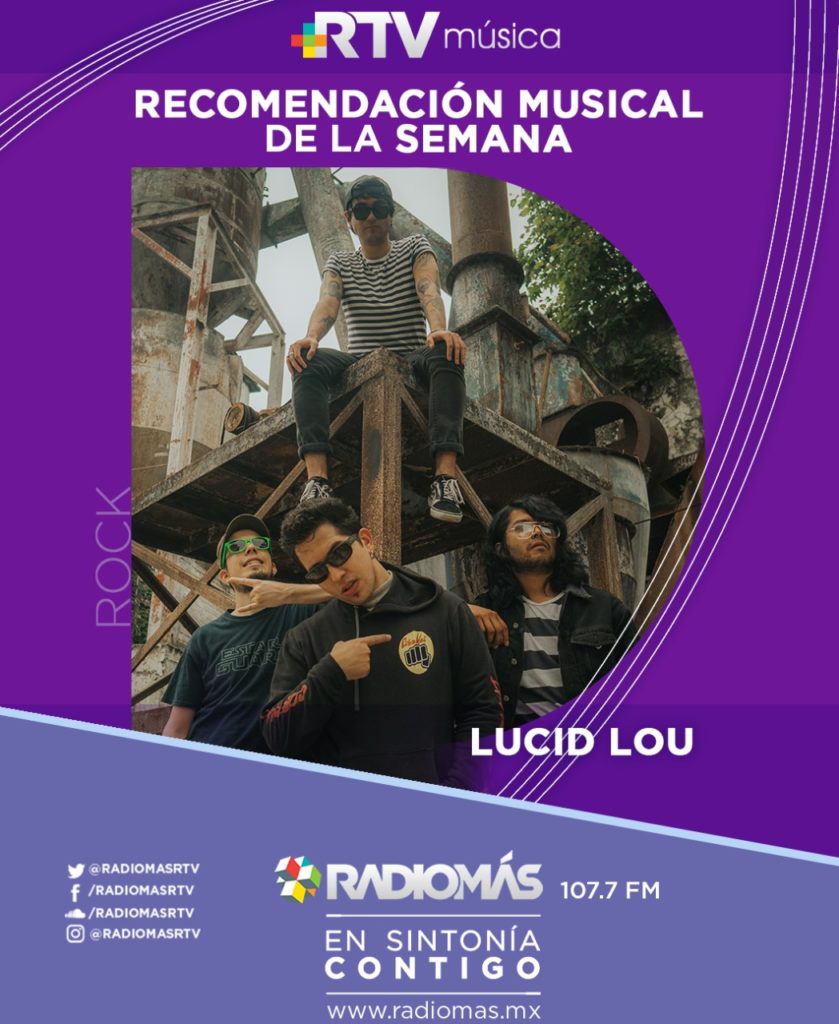 Rock seems to have a new reborn in the new generations, local bands that are taking the banner of the rebellious genre per excellence. It is an emerging movement whose sound rescues the vintage sound of Classic Rock and the new fusions of the recent years.
This is the case of Lucid Lou, a young proposal that mixes Rock influences from several decades, giving it a fresh, solid and dynamic style. A band that arised as a tribute to one of its original members and, until today, mantains that artistic spirit.
The group from Xalapa is made up of Hugo Falomir on drums, Mario Cerón on lead guitar, Paco Méndez on vocals and secondary guitar, as well as Chelín Pintos on Bass.
The project started originally in 2015 as Teets and Lips with which they already had a certain presence in the local circuit. However, after the death of Chris in 2018, one of the members of the band, they decided to go ahead but rethinking the project and giving it another name.
This is how Lucid Lou was born, as a band that takes influences of Classic Rock of Led Zeppelin, AC/DC, The Beatles and David Bowie, going through The Darkness untill reaching current trends of groups like The crooked Vultures, Wooze, Royal Blood and Demob Happy.
The band focused on takings their shows not only to bars, pubs and night spots, but also to theaters, public esplanades and museums to share their artistic work with a diverse sector, but always with the aim of bringing Rock to the new generations.
Lucid Lou released their first record material last year entitled The Electrical Experiment, a compilation produced by an adventurous German in 2019. It consists of ten original tracks performed in English and from which powerful singles such as ´Godzilla´, ´Haloween´ and ´Quadrantids´ are extracted.
Like any musical group, they continue to search for spaces and diffusion for their proposal; In addition, to relaunching their first album in 2022, they are already preparing new unpublished material for this year.
They are currently producing their next song ´Crystals´ at Sendero Estudio, which will be released in 2023.
Live the sound experience with Lucid Lou at 120 Decibels, son in your city.
---