Vendaval, 'son jarocho' and its news sonorities.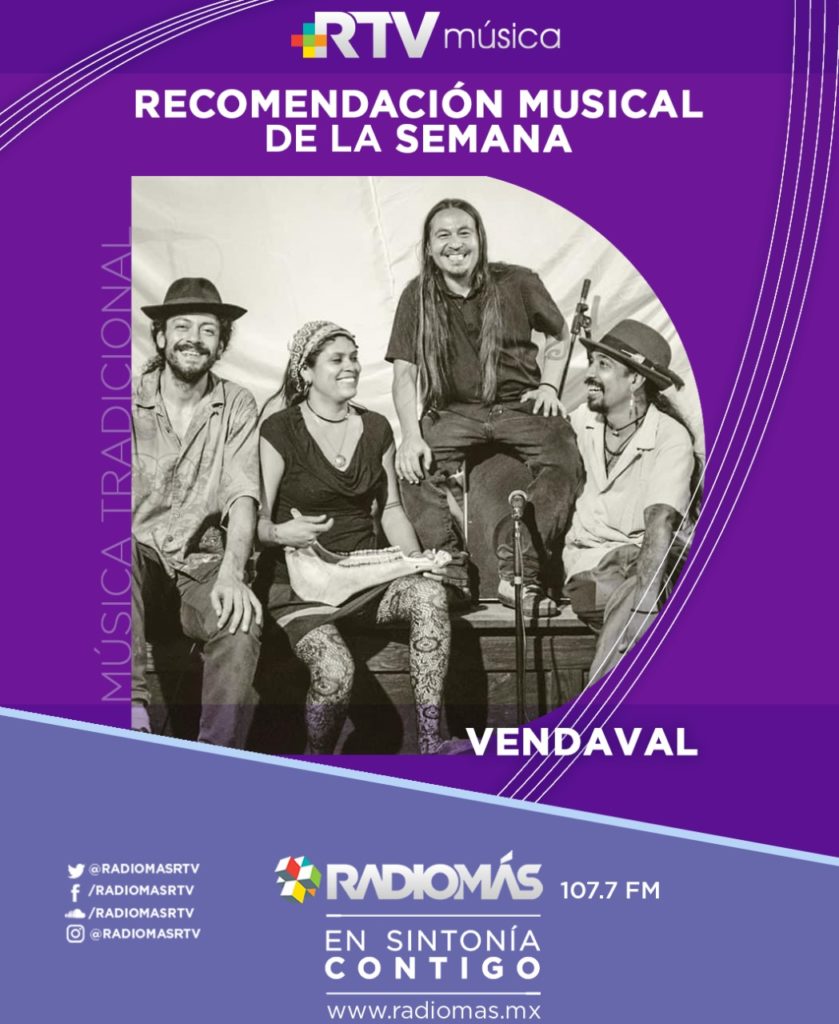 A musical group that praises our Veracruz folklore through different instrumentations y the exploration of new sonorities. They are, like that, a burst of wind which purpose is to extol music from its roots.
Vendaval, is an ensemble born at the time of the pandemic since 2019, thanks to the musical inquietudes of a group of players whose formal instruction is diverse but they have in common the pleasure and love for "el son jarocho" and the rhythm from Veracruz.
Integrated by Gabriela Guzmán, from Coatzacoalcos and with the Cuban "trova" running in her veins, rock and Latin American music; by Henry Knight, a man from Oaxaca with a foreign name and the familiar inheritance of playing violoncello; also is conformed by the trumpeter from Sonora and Jazz musician Roberto Ortega- a.k.a. Betín for the friends and colleagues- and by Alberto Guillén "El Sajo", coming from of a caste traditional 'soneros' from the south of Veracruz.
Vendaval shares the pleasure and admiration for the traditional music of Veracruz, Mexico and from all the world, who wants to show their work nationally and internationally, emphasizing the fusion of other genres and the inclusion of new instrumentations in the jarocho rhythm (son jarocho).
"We merge what we know to play, we came from the jarocho rhythm, despite we aren't from the land where geographically it was born; for example, to "El Sajo" and me the jarocho rhythm made us musicians, says Henry Knight while speaking from their roots.
Regarding this, the group is not a traditional alienation due to they include, precisely, instrumentation that is not typical from a jarocho group, as in the case of the trumpet and violoncello.
'We don't condition the instruments to an specific musical genre, but with them we can play any other genre', refers Gabriela Guzmán, who is in charge of the jarana and voices, when talking about the constant searching of innovate with other sonorities in Veracruz traditional music.
Every member has it's own influences, ranging from classical music and jazz to Afro-Antillean music and rock, a factor that give them some licenses to experiment and improvise in this music of folk music.
Vendaval will be presenting very soon their first record production, proudly performed in 'Estudio G', of 'Radio Televisión de Veracruz'.
Vendaval, an ensemble of excelente musicians and performers whose intention is to consolidate 'el son jarocho' fusion from Veracruz to the world, is our musical recommendation of the week. Listen to their proposal through the frequency and digital platforms of RADIOMÁS.
---