YAMILA PALACIOS: URBAN MUSIC WITH REGIONAL SOUL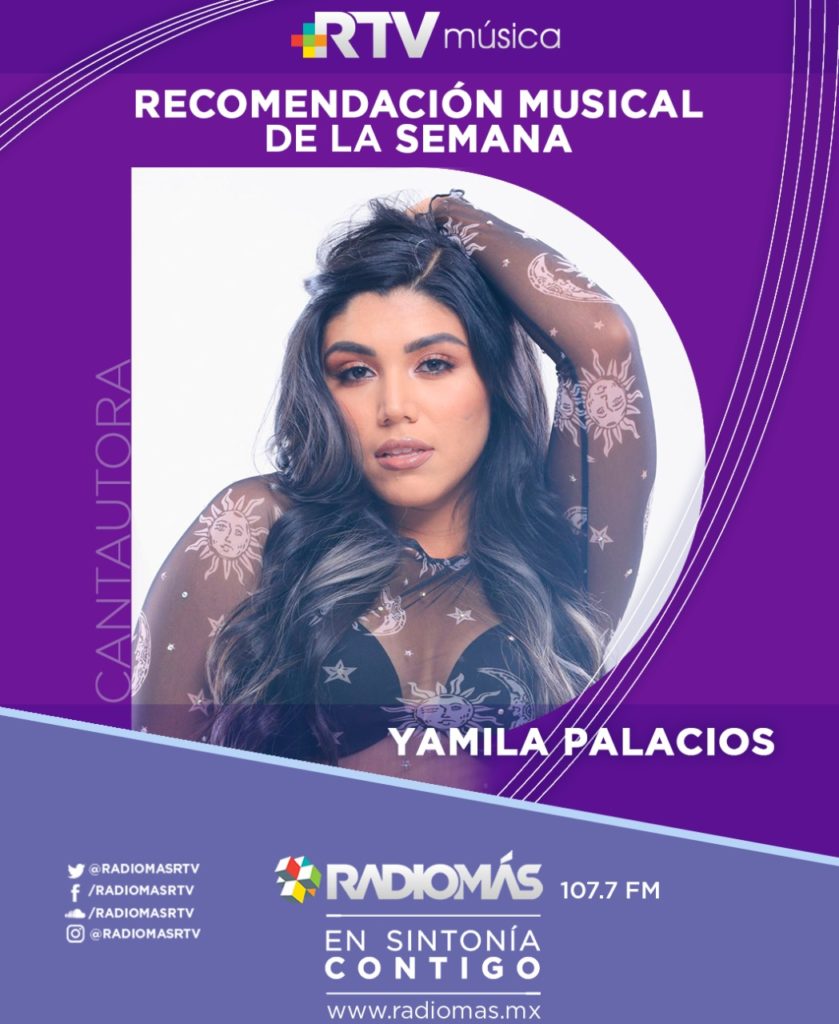 A talented young girl who has been connected to music and art since very young, a singer song-writer who is convinced that music should not have so many labels; her style revolves around urban music but she accepts that her origins are in traditional music.
Originally from Colima, Yamila Palacios Rendón has a degree in Stage Dance graduated from the Instituto Universitario de Bellas Artes in that entity and with a family heritage focused on the arts: her mother and father are people dedicated to the performance of dance and mariachi, amen of being a requintista and a percussionist, respectively.
Yamila was a member of the artistic group Hoja Santa Danza y Música Mexicana, she was also part of the Folkloric Ballet of Universidad de Colima. She is a member of the Neo-son group 'Flor the Uvero' from Jáltipan, Veracruz, the municipality where she currently lives and she arrived, according to her own words, for sentimental reasons.
Likewise, she has collaborated in various presentations with the multi-award- winning traditional music group from Veracruz, Los Cojolites, as a dancer in the 'Zapateado'.
However, regardless of her affectives ties, the dance-hall and reggaeton singer believes that both Colima and Veracruz have many similarities, ranging from their peaceful beaches to the warmth of their people.
Yamila Palacios' career as an urban music artista is relatively recent, because after having a whole career in dance, she decided to venture into the musical field. And it was at the beginning of the health pandemic that began to write his first songs, while taking singing classes.
In June of last year, she realesed her first song 'Tócame y Enséame', with a very Caribbean style and a video recorded on the beaches of Jalisco, whose acceptance allowed her to consolidate her project that is gradually gaining followers.
Currently, the independent singer-songwriter is completing some collaborations with various talents throughout the country, in addition to continuing to promote her songs, emphasizing her lyrics and experimenting with traditional sounds.
'I have been experimenting with my songs, adding elements of traditional music. To one of them I added a tuba, for example, to another a jarocho requinto' she details.
Yamila Palacios, a talent from the Pacific coast whom from south of Veracruz is one of the emerging projects of urban music that in 2023 will give a lot to talk about.
Yamila Palacios is our musical recommendation of the week, listen to her proposal through the frequencies and digital platforms of Radio Más.
---